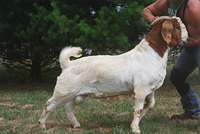 May 28th Meeting Announcement
The May meeting guest speaker will be Hart Van Horn of Van Horn Family Farms. Agriculture is Ohio's leading industry. As a rural community, Rushcreek Township is rich in agriculture. Mr. Van Horn will discuss how his business was started and cooperative working relations between the farm and our local feed mill, Rushcreek Feed & Supply. The meeting which is held at 161 Carter Street, will begin at Noon with a lunch served at a cost of $8.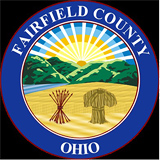 June 25th Meeting Announcement
All too often, members of the elderly community find themselves subject to deliberate and shameful exploitation and abuse. What many of these individuals do not know is that the State of Ohio offers a multitude of rights and laws specifically written to protect victims of crime.
Victim Assistance Specialist, Ashley B. Walters, C.A., will walk you through the powerful and impactful laws pertaining to crime victims and offer her assistance for you to regain the independence, confidence and knowledge needed to exercise these rights. While the hope is that no one be subjected to victimization, it is important to know the rights and services offered that will help return a victim of crime to a state of pre-victimization.
Investigator David M. Kessler, A.C.F.E. is a nationally renowned keynote speaker with a passion for protecting the elderly from financial exploitation and other shameful acts. He will identify for you the risk factors, perpetrator profiles, and prevention tips that will allow you to maintain your assets and, more importantly, your dignity.
Beginning at noon, this seminar will be held as the Bremen Chamber's regular monthly meeting on June 25th at the Bremen Historical Society, 161 Carter Street. Please plan to set aside an hour of your time for this VERY powerful and informative event. A lunch will be served at a cost of $8 however if you would like to attend without a lunch that is certainly welcomed.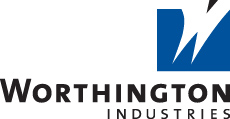 July 23rd Meeting Announcement
Are you wondering how the transition from Westerman Companies to Worthington Industries is coming along. Well wonder no more! Gary Rano of Worthington Industries, or a representative should corporate interference require his attendance elsewhere, will be the guest speaker at the July 23rd Chamber meeting. Held at our usual location, 161 Carter Street, a delicious lunch will be served beginning promptly at noon at a cost of $8.

---
Bremen Area Chamber of Commerce Welcomes
Fairfield Healthcare Professionals to Bremen.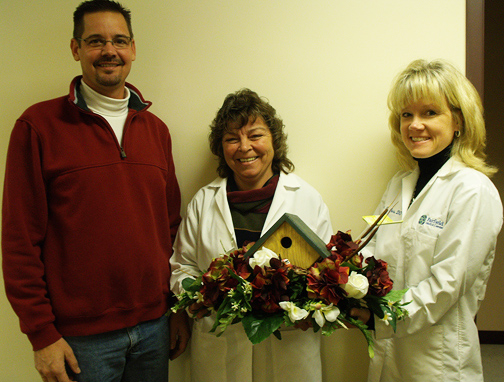 Chamber President Mark Morgan, Nurse Practitioner Anita Thompson,
and Dr. Jennifer Reed